Q: And what's the deal with Swedish fish? Strange, somewhat un-inventive name for a candy? And why Sweden?
A: It appears that the orginal manufactuer was in Sweden. The Swedish are apparently not very inventive when it comes to candy naming.
To fully research this I would need a box of The Original Swedish Fish, The Candy Discounters sells them. Once I receive a box I will post all findings about who made them and where they come from here.
I recently received a small contribution to my swedish fish research. I received a 2oz. bag of "The Original Swedish Fish" from my sponsor Cliff Zang (buy something from his eBay store). While this won't allow me to fully research all of the various properties of Swedish fish I did discover more info.
They american Swedish fish are distributed by Jaret International, out of beautiful Woodbridge, NJ (07095), but are made in Canada by Trebor Allan Inc. out of almost as lovely Burlinton, Ontario (L7R 4S9)
And the swedish connection that licensed the design/flavor/secret receipe is Malco KB, in scrumptious Sweden. So it looks like my first gues was correct, the Swedish aren't very imaginative.
I did notice that these "Official" Swedish fish were smaller than the ones I generally have enjoyed, and my bag only had red. And note the word Swedish is printed on them.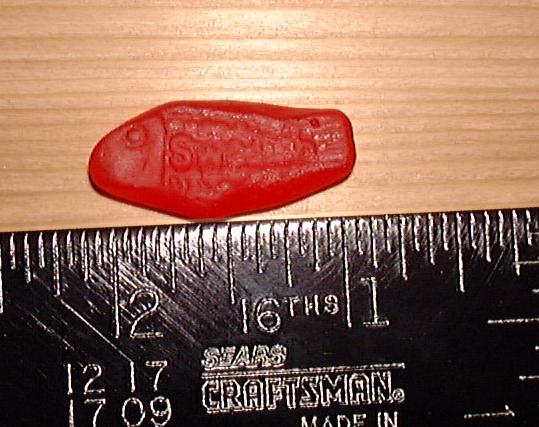 Malaco has a website.